In today's world, it is important to take security measures seriously. Here at Checkbook, we encourage all our users to setup their two factor authentication. This provides a level of security beyond your password.
You will want to log into your Checkbook account and go into your settings. Once there, on the right side of the page, you will see the "Enable 2-Step Verification" button.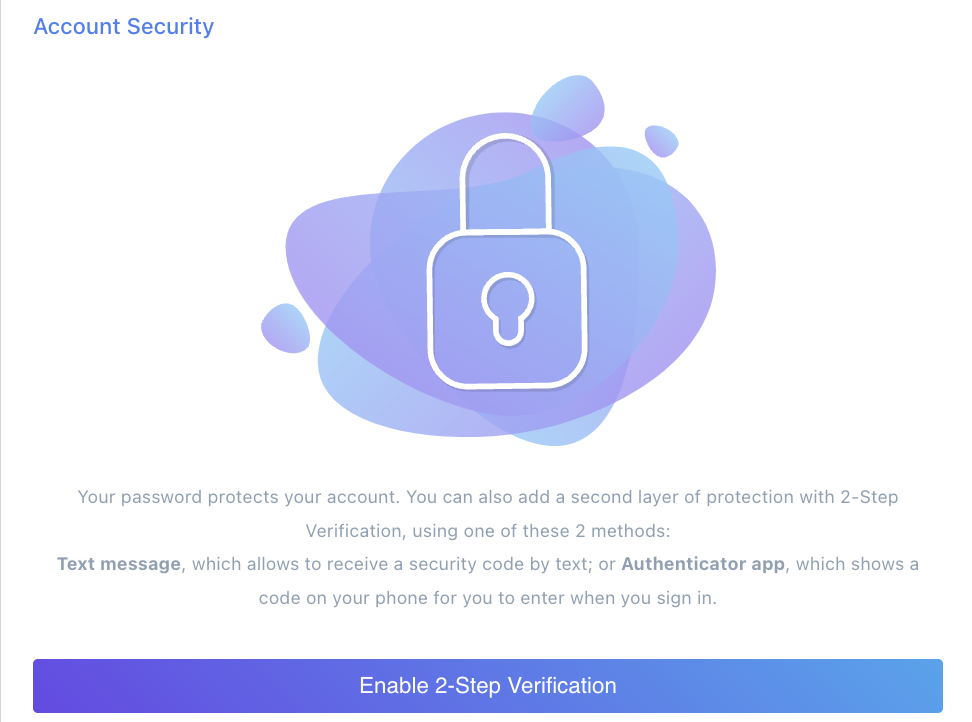 Step 1
Click on the "Enable 2-Step Verification" button

Step 2
Select your preferred authentication method

Method 1 (Text Message)
If you select "Text Message" a code will be sent to your mobile device that you will enter in Checkbook. Once your 2-FA is setup, the next time you login, you will receive a code via your phone.
A note about this: Please be sure to note somewhere which method you used and be sure that you enter your mobile number correctly.
Method 2 (Authenticator App)
To use this method, you will need a mobile phone app to provide you with the code when you login. You will need an authenticator app like Google Authenticator, Microsoft Authenticator, or Authy.
To learn more about 2-Factor Authentication - please have a look at the following video.