The default limit for sending or requesting a Digital Check is $2,000.00 per transaction, $2,000.00 per every 24 hours and a $15,000.00 per month limit, for both Individuals as well as Businesses.
If you need any of these limits increased, please request a limit increase through your Checkbook account by following these steps.
Step #1:
Within your Checkbook account, click "Settings" on the left-hand side of the page.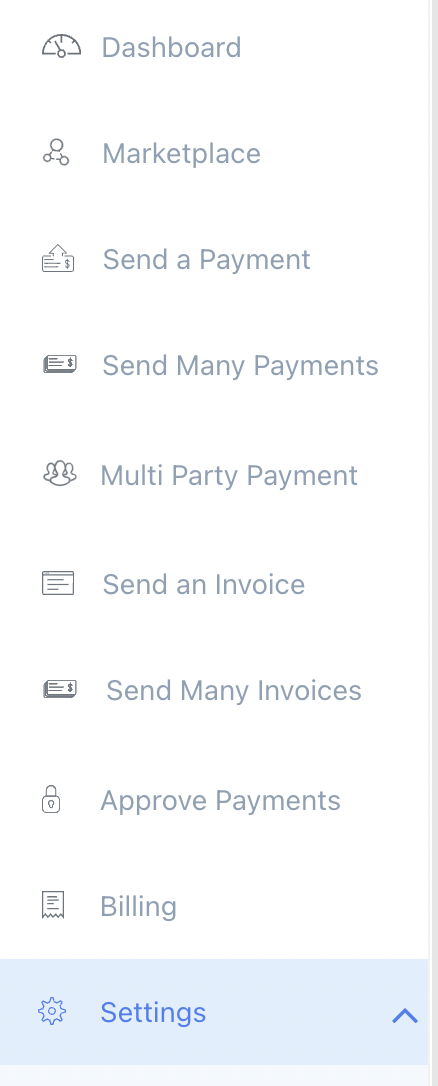 Step #2:
Click on "Request Limit Increase" on the right hand side. Fill out the form, attach a bank statement / void check of the bank account linked to your Checkbook account and a selfie of the account holder with a government issued ID for verification purposes, and click "Submit".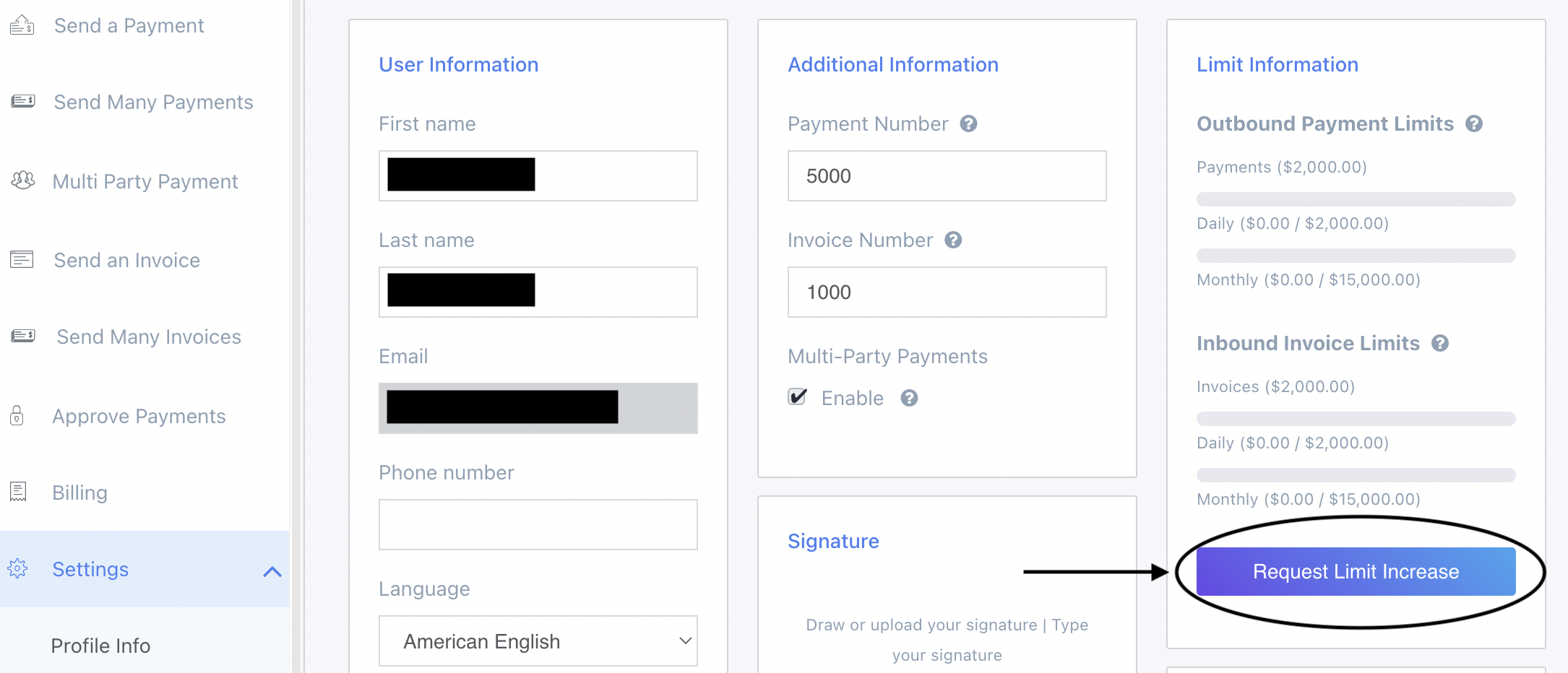 Once the request form is received, the documents will be reviewed and you will be notified by email when your account is updated with the new limits.